Who will emerge winner in the war of the mobiles
The announcement of Google Inc (NASDAQ:GOOG)'s new and best smartphones Nexus 5X and Nexus 6P within a few days after Apple Inc. (NASDAQ:AAPL)'s release of iPhone 6S and iPhone 6s Plus has fueled a storm in the mobile world as to which of the four phones come out as the best.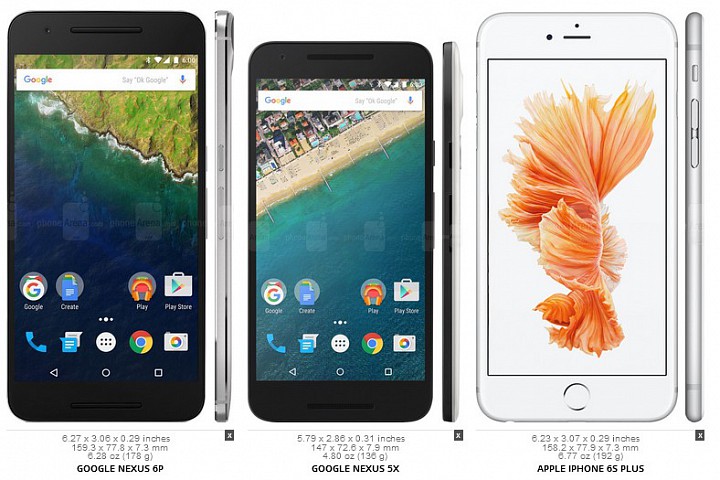 Comparing Nexus 6P Vs Nexus 5X Vs iPhone 6s Vs iPhone 6s Plus
While iPhone 6s and iPhone 6S Plus have been customized for use with Apple's new iOS 9, Nexus phones bring out the best of the Marshmallow Android OS. The display in Nexus 6Pis the biggest of the four phones, with iPhone 6s Plus coming a close second at 5.5 inches. The area where Nexus scores, is...
More