Dell Inc. (DELL) had received alternative buyout offers from Blackstone Group LP and Carl Icahn, following a $24.4 billion agreement last month to be taken private by its founder and private equity firm Silver Lake.  Icahn has proposed paying $15 per share for 58 percent of Dell. Blackstone has indicated it can pay more than $14.25 per share. The Silver Lake group offered $13.65 per share for all of Dell.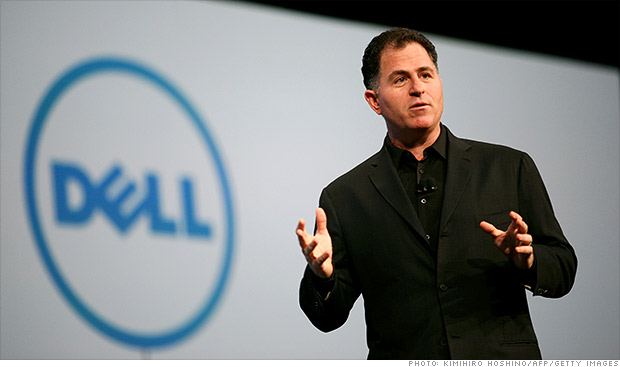 Dell's shares rose 3 percent to $14.57 in afternoon trading on Monday, indicating investors expect a deal to be done at a price higher than the $13.65 that the Silver Lake group offered. Earlier in the session they touched $14.64, the stock's highest level in 10 months.
However, I don't think Dell's share will go up for long. With the offer that really close to what are we trading right now, I don't think Dell will have a big jump or anything.