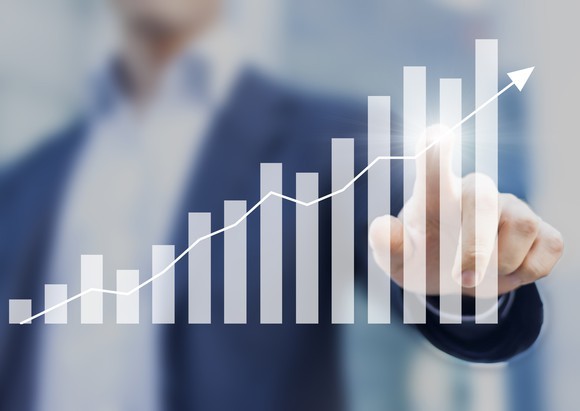 While some of us enjoy dreaming of getting rich quick via a strategy of cleverly buying and selling the right stocks at a furious pace, the truth is that individual investors who want to build wealth are better off sticking with a buy-and-hold strategy instead. In fact, the S&P 500 has yielded a total return of 108% in the last 10 years despite dozens of doomsday headlines and one of the worst recessions in decades occurring during the period.
Simply investing in an ETF that tracks the S&P 500 is perhaps one of the easiest long-term investing strategies you can follow, especially considering its average annual return of about 7% (when adjusted for inflation).
That said, there will always be individual stocks that greatly outperform their peers. These three each returned at least 800% in the last 10 years when dividends are included, meaning an initial investment of $7,000 in any of these three would be worth over $63,000 today.
Edwards Lifesciences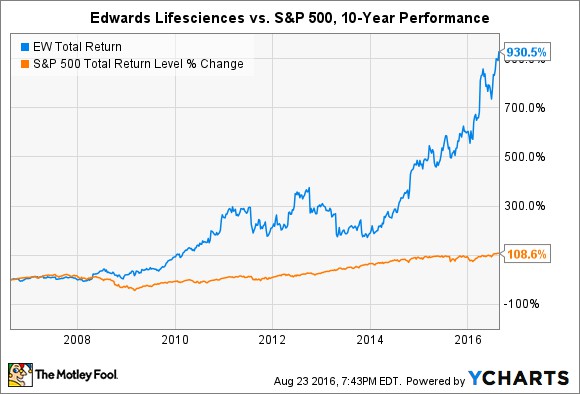 Edwards Lifesciences (NYSE:EW) has returned 930% in the last decade. The company was born in 1960 when Miles "Lowell" Edwards invented an artificial heart valve and successfully placed it into a patient -- and the company has been innovating in the same field ever since. After being spun-off from Baxter International in 2000, it has done one other thing: Return value to shareholders. In fact, it has returned over 3,350% in its life as a public company, and nearly 48% year-to-date.
The company is unlikely to provide another 10-bagger to investors from its current $25 billion valuation, but it isn't done growing just yet. Edwards Lifesciences has increased revenue from $1.9 billion in 2012 to $2.5 billion in 2015, representing growth of 31%, while EPS has increased 83% in the same period. Things are expected to be even better in 2016: Management is guiding for full-year sales and EPS growth of up to 20% and 24%, respectively. With steady growth, little debt, and products that will only become more important as the global population ages, Edwards Lifesciences is as reliable of an investment as you can find.
Illumina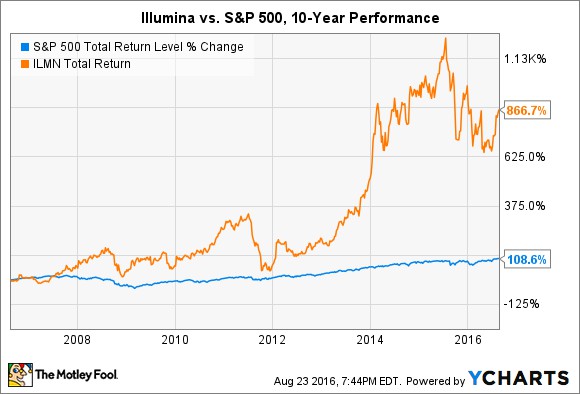 Illumina (NASDAQ:ILMN) has returned 866% in the last decade. It, too...
More