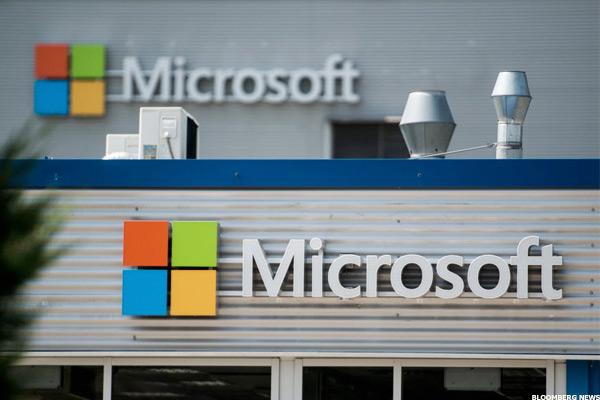 Microsoft (MSFT) was a victim of the popping of the tech bubble. In December 1999, the stock set its all-time high of $59.97. Fast forward to 2015, and the stock was near that high again, setting a multiyear high of $56.85 on Dec. 29. Since then, the stock has had its ups and downs and traded as low as $48.04 on June 27 on an initial negative reaction to the Brexit vote.
Since the June 27 low, the stock is up 11.8%, outperforming the 8.8% gain for the Dow Jones Industrial Average (INDU) , of which it is a component. Microsoft has a dividend yield of 2.96%, vs. the yield of 1.54% for the 10-year U.S. treasury note. The stock has an elevated price-to-earnings ratio of 41.8 vs. an average of 19.7 for the Dow 30.
Analysts expect Microsoft to earn 58 cents a share when the company reports after the closing bell on Tuesday.
Of note will be...
More