Google Fires Employee For Criticism Of "Diversity" Initiatives – Is Google Wrong?

8 august
Google's ousting of an employee hitting back on what he perceived to be hypocritical "diversity" initiatives is stirring up the debate on workplace cultures, particularly those slanted politically toward a particular ideological agenda.

On one side of the spectrum, some believe this employee's memo (titled "Google's Ideological Echo Chamber") expresses harmful gender stereotypes. On the other side, some believe that the employee's termination reinforces the organization's intolerance for viewpoints outside of the progressivist orthodoxy and are thereby, ironically, actually illiberal in nature.
WSJ commenters take: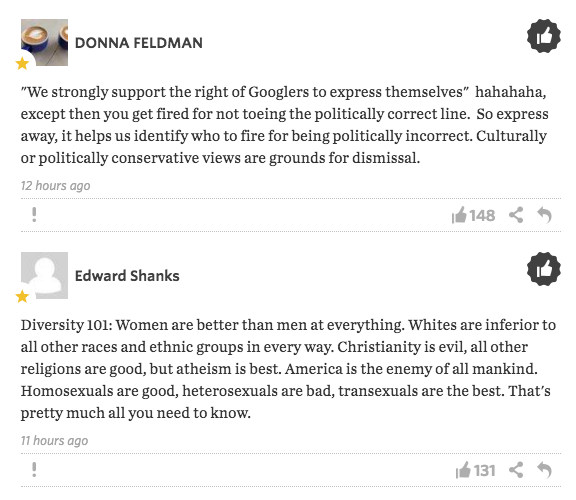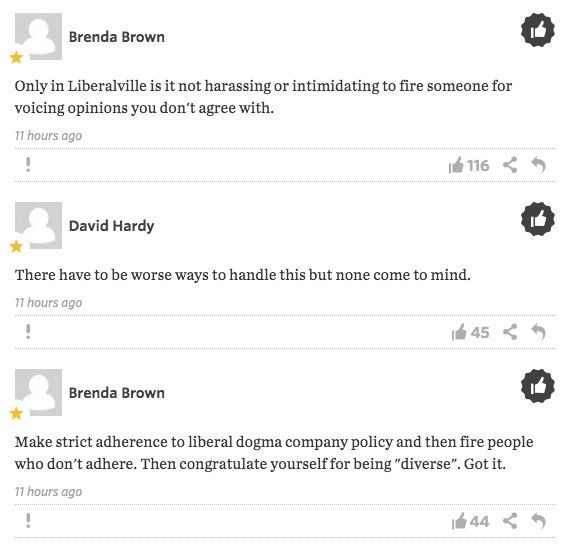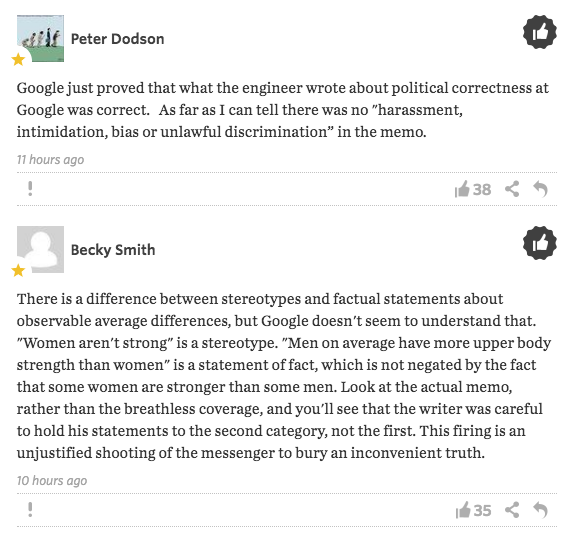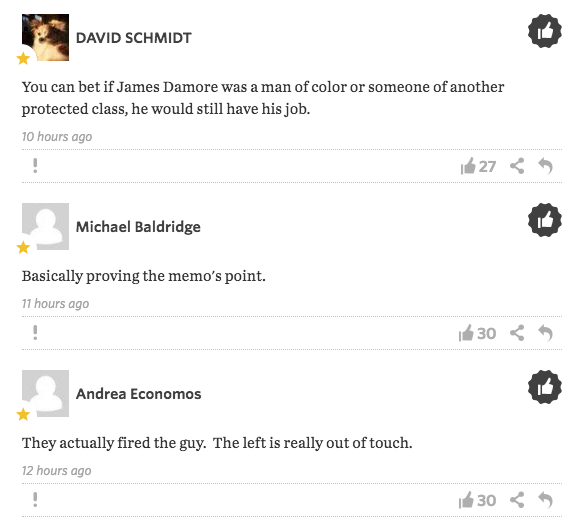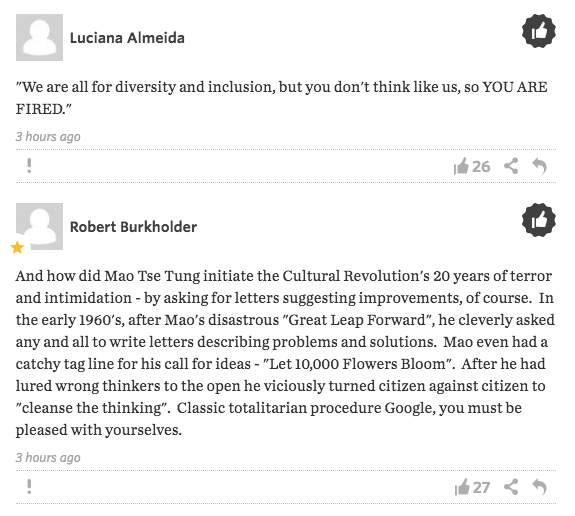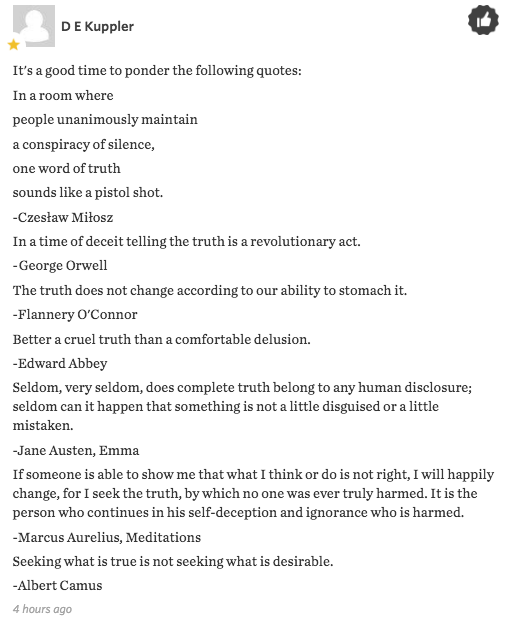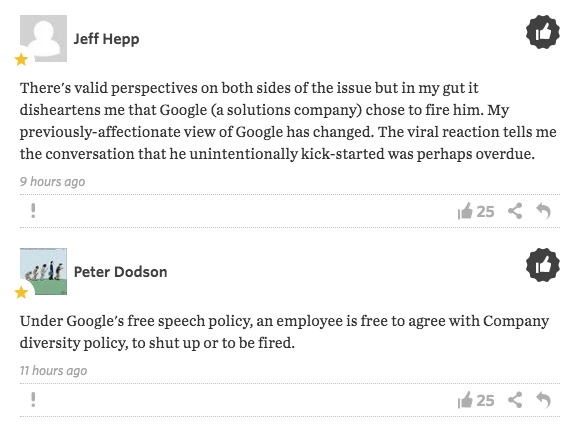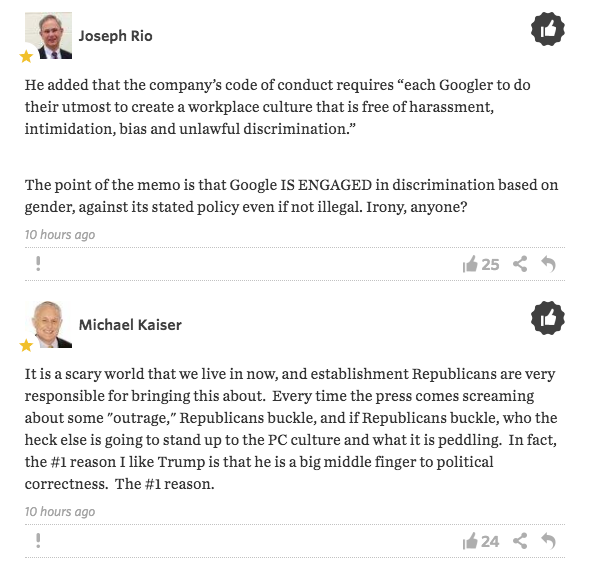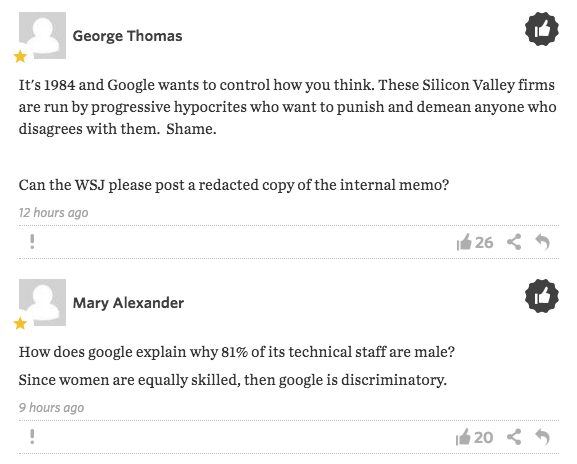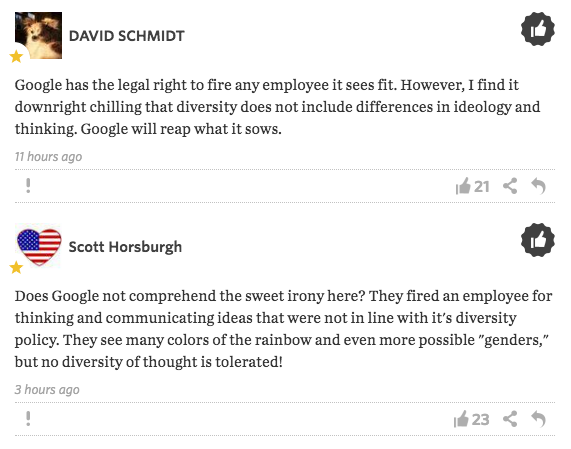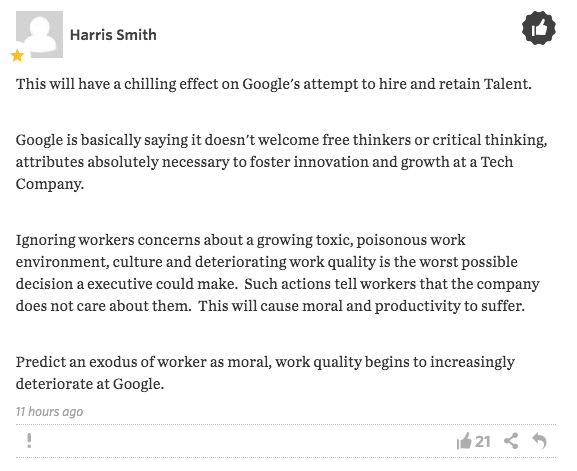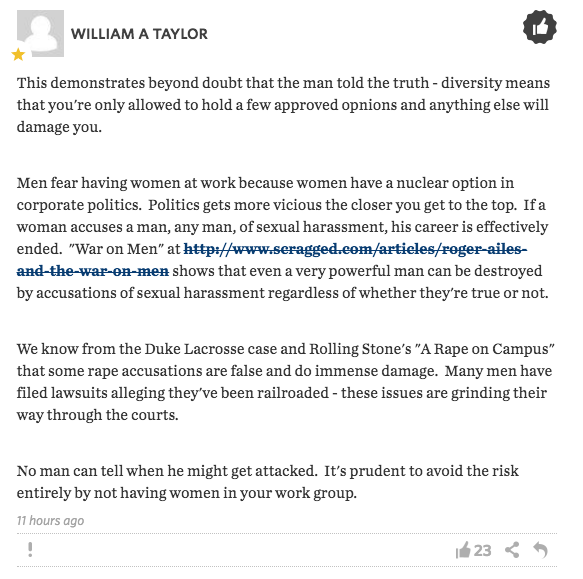 Was Google right to fire the employee or does the ostensible "diversity" and "inclusion" rhetoric smell of rank hypocrisy?
Agree – Google was right to fire this employee; his views were out of line.
Disagree – Google was wrong to fire the employee and runs contrary to their purported "diversity" aims.
Voting is over
Waiting for


the right answer