In a survey of 7000 executives, the Ifo institute's German business climate index fell to 104.7 in August, from 106.3 in July. This missed the average forecast of 105.9. It is also the 5th straight month of decline in this index.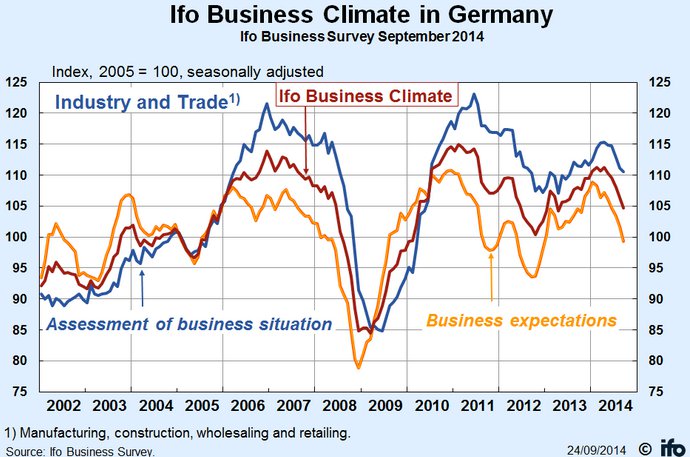 (click to enlarge; source: Ifo Institute)
Manufacturers reported being less satisfied, but acknowledges that business conditions remain favorable. 

Wholesalers found deteriorating business conditions again, with assessments of the current business situation dropping to their lowest since March 2010. Retailing outlook also dropped though the current condition improved slightly. 

The construction component of the index fell to its lowest level since December 2012, but this is coming off highs relative to historic figures. Assessments of both he current business condition and outlook are cloudy.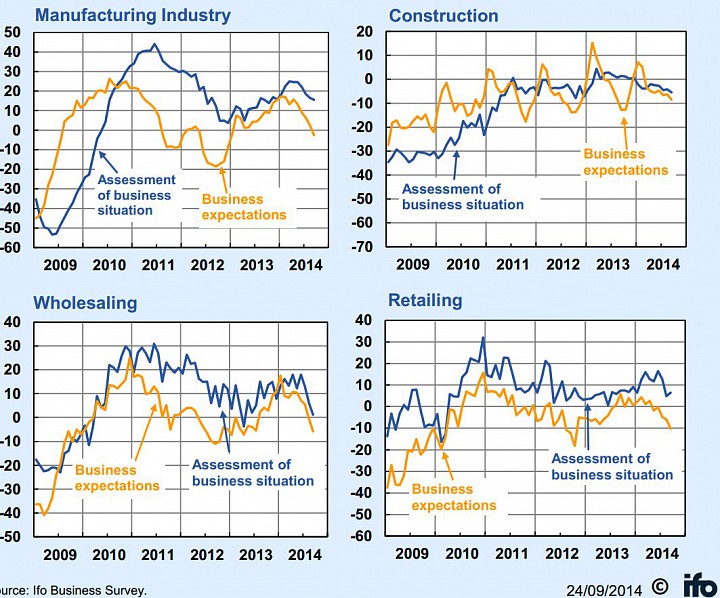 (click to enlarge; source: Ifo Institute)