Chinese Web giant Baidu (NASDAQ: BIDU ) keeps hitting new 52-week highs, and some are worried that the stock could see a correction. While no one really knows what will happen, following Baidu's competitors can give you some insight. Here are Baidu's biggest competitors in the search space and beyond.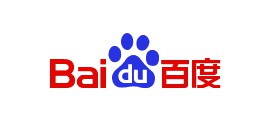 1. A formidable Qihoo 360
Perhaps the search engine that's contributed most to Baidu's declining dominance is Qihoo 360 Technology (NYSE: QIHU ) .
Originally, I wasn't too worried about Qihoo 360. If you think about search from a product perspective, Qihoo 360 doesn't seem like it should be that powerful -- the company only has a year of data to make its search smart and relevant for users. Meanwhile, competitors like Sohu's (NASDAQ: SOHU ) Sogou and Baidu have operated in China for a decade or more. That's a decade of data these companies can use to take Qihoo 360 out of the game.
However, you can't underplay the Qihoo 360 threat. In one year, the company has stolen market share from Baidu. It's now China's No. 2 search engine with 18.2% of the market. And with time, Qihoo 360 search will become smarter. In...
More