If there's one chart I come across most recently its the USD/JPY daily chart - with its converging trendlines forming a triangle/wedge pattern.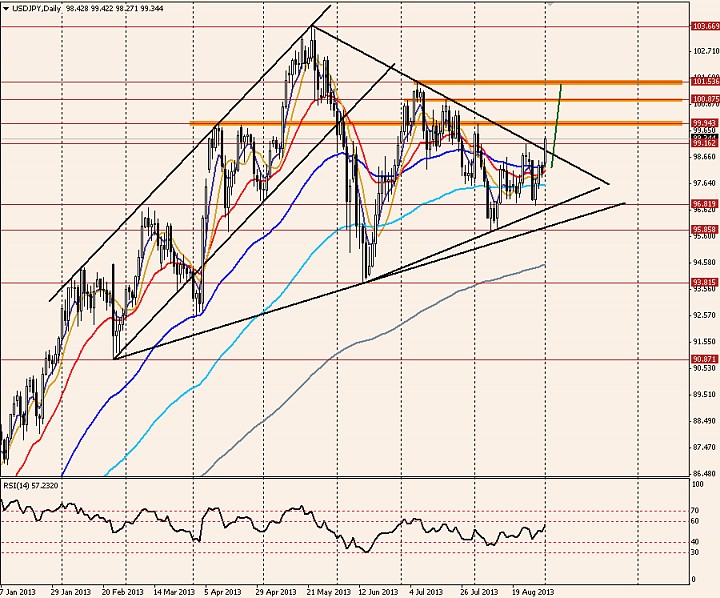 Well, after being confined within its trendlines for 2 months, we've finally had a break to the upside. Now, this doesn't necessarily mean that we rally speedily to the next levels of resistance (@ 100.85 and 101.50). After all we have to move our way though recent highs which may act as initial resistance, but its the type of break that will be noticed by all kinds of traders and therefore can have its own kind of "self fulfilling prophecy" element to it.
Is the yield difference between US and Japan finally starting to help the USD? Was today's action a result of risk sentiment turning more positive after data out of China, Europe and UK showed manufacturing doing better than expected? Or was this a thin liquidity move on account of US Labor Day?
Certainly one to monitor as we move through the week, and if the USD/JPY chooses a direction, the other JPY crosses are likely to follow.
- Nick