In April, Euro Area's industrial production grew 0.8%. This beat forecast of 0.5%, and rebounded from a previous reading of -0.4%.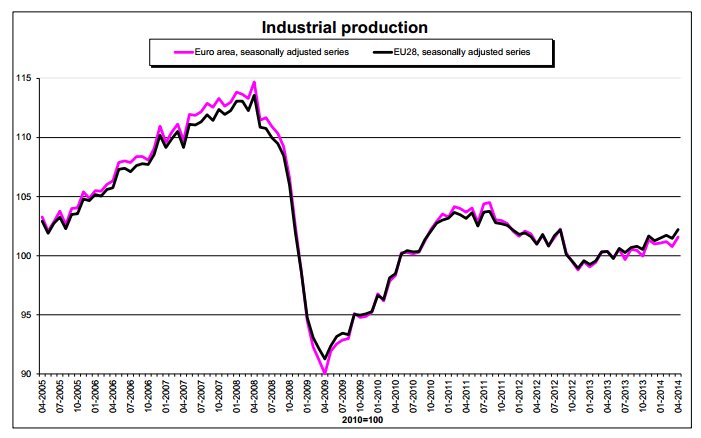 (Source: eurostat)
Industrial production data has been soft in 2014, and the 0.8% reading is the highest in 5 months, since the 1.4% reading 
The main component of growth came from energy rising by 2.5%, non-durable consumer goods by 2.1%, and intermediate goods by 0.6%. 
Compared to April 2013, industrial production increased 1.4% in November 2013.