Linn made an exchange offering that precludes a bankruptcy filing. Sadly, shareholders of LINE, LNCO will hold worthless shares. At a share price of $0.32-$0.33, the stock will fall towards $0.01 - $0.05.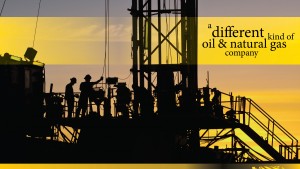 Previously, Linn Energy and Breitburn (BBEP) were viewed by investors as a way to double up should oil prices improve. Linn's excessive debt undermined this play.
Holding on the shares and hoping to get more will complicate the tax filing of this loss. It is easier to sell the shares in the open market and generate a loss than to hold the stock while its value is ~ $0. Investors should of course consult their tax accountant for help.
Other speculations in danger
BBEP, LGCY or MCEP may have some bounce in their share price. MCEP (Mid-Con Energy Partners, LP) was up 67 percent last week. All three are speculative, and their survival is hardly assured.