Quarterly earnings fell (yes fell) 2% from Q4 2013 to Q4 2014 on an operating EPS basis, and as Goldman Sachs notes, was only saved from a much more disastrous fate by Apple. However, don't worry about the mother's milk of markets... From now on, everything looks awesome as the hockey-stick extrapolators project EPS growth to resume in its escape velocity gung-ho, higher interest rates are good way by year-end...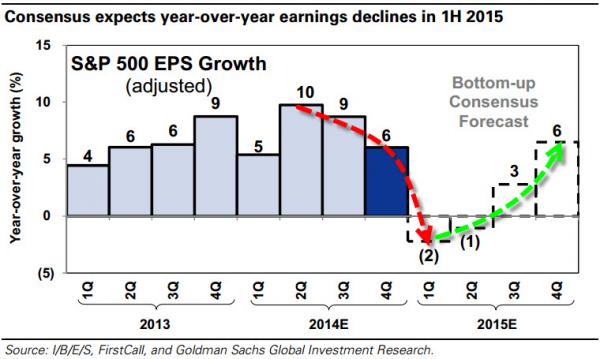 So do you believe in mean-reverting (un-interest-rate-hampered un-oil-price-hampered) miracles? Consensus does.. and expects margins to just keep expanding through 2016.
And while EPS expectations for 2015 are collapsing...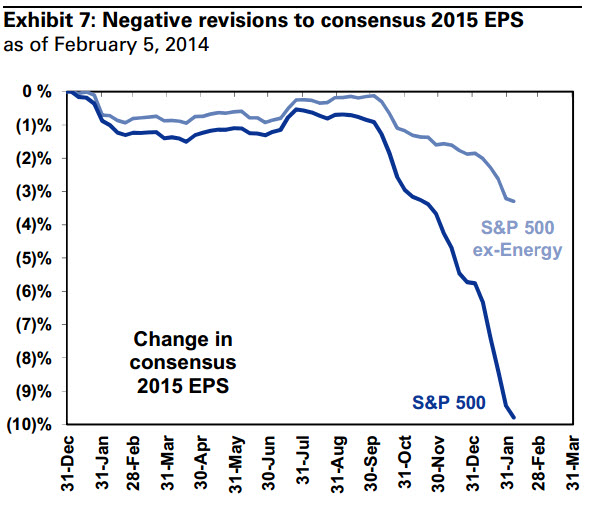 Stocks are back up near record highs..."We are gonna need a bigger mutiple"
Source: Goldman Sachs