Supply concerns are resurfacing for commodities from crude oil to soybeans, sparking the biggest rally for raw materials since August.
The Bloomberg Commodity Index, a measure of returns for 22 components, jumped as much as 2.3 percent to 82.55 on Tuesday, the biggest intraday gain since Aug. 27. Oil in New York climbed as much as 4.4 percent, corn reached a six-month high and silver headed for a bull market.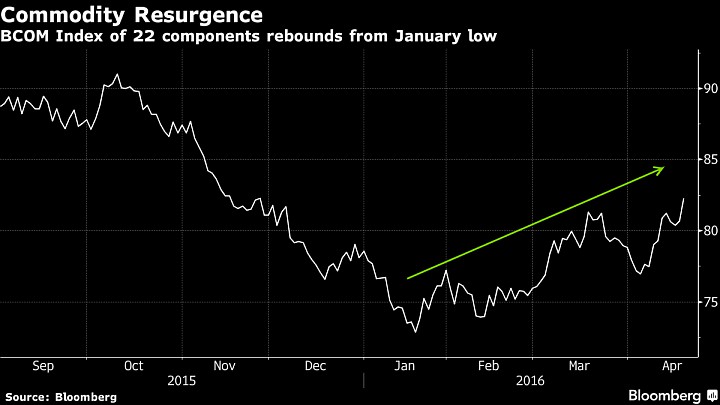 After five straight years of losses, commodity markets are rebounding as supply overhangs start to subside. Unfavorable weather is threatening soybean output in South America, while the start of a La Nina pattern this year could bring dry weather to U.S. grain-producing regions. Workers at Kuwait's oil production facilities extended their strike for a third day over an unresolved pay dispute. Citigroup Inc. said this week that prospects for Chinese demand and a weaker dollar will also help prices to stabilize. The prospect of the Federal Reserve keeping U.S. interest rates low has lifted demand for...
More