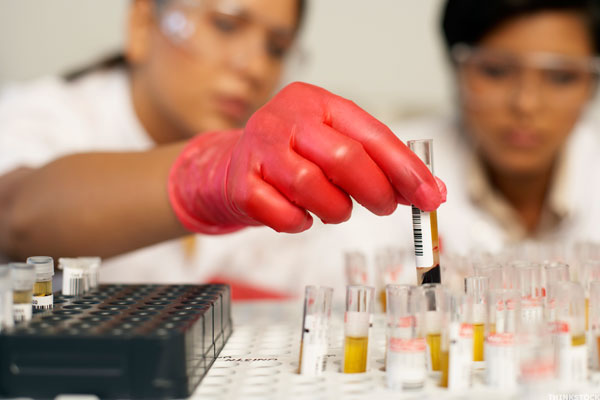 The buzzworthy but still experimental blood-cancer therapies known as CAR-T being developed by Juno Therapeutics (JUNO) , Kite Pharma (KITE) and Novartis (NVS - Get Report) are all personalized for individual patients. They're complicated, time consuming and expensive to manufacture.
And now, possibly, obsolete.
On Thursday, investors got the first peek at patient data from an off-the-shelf CAR-T from the French drug company Cellectis (CLLS) . The results are impressive but super preliminary. Doctors treating an 11-month-old girl with a form of treatment-resistant leukemia was put into remission by doctors using Cellectis' "universal" CAR-T, known as UCART19, under an emergency, compassionate-use protocol.
Brand New – TheStreet's Biotech Bible! Before you invest one single dime in any biotech stock you have got to KNOW WHAT YOU ARE BUYING! Get THE most comprehensive...
More