Sergey Shoigu, the Defense Minister of Russia said the government intensified its military exercises by 15%. The country's armed forces already conducted 2,000 drills during the first nine months of the year. They are expected to perform a total of 4,000 military exercises this year, up from 3,500 in 2014.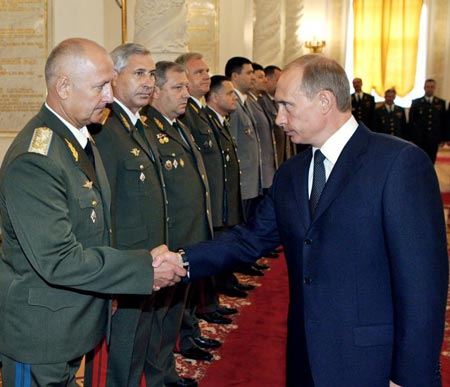 Russia's armed forces conducted the military exercises in unfamiliar terrains and during the night. "The combat training intensity has considerably increased this year. A total of about 2,000 tactical exercises, five surprise combat readiness inspections, and one strategic command post exercise have been held," said Shoigu as quoted by TASS news site.
Shoigu added that Russia completed the largest military maneuvers in the Central Military District on August 18 to September 20, which included different types of support, a snap combat readiness check and the Center-2015 strategic command and post exercise s (CPX). The military exercises covered more than 12 million square kilometers.
Earlier this month, Russian President Vladimir Putin stated...
More