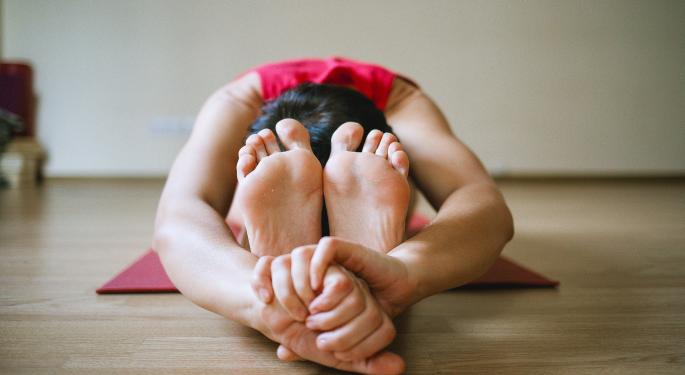 Shares of Lululemon Athletica inc. LULU 0.2%fell 7.7 percent in Thursday's after-hours session, following the announcement of the company's Q2 results.
While EPS of $0.38 were in-line with the Street's consensus, revenue of $514.5 million missed estimates by $970,000, despite having surged 13.6 percent year-over-year.
For the third quarter, management expects revenues of $535 million to $545 million, versus estimates of $541 million, and EPS of $0.42 to $0.44, mostly below the Street's consensus of $0.44.
For the full year, the team envisions sales of $2.32 billion to $2.35 billion, somewhat in line with expectations for $2.34 billion, and EPS of $2.11 to $2.19, which compare to estimates of $2.15.
CEO Laurent Potdevin said, "The second quarter demonstrated strong results as we delivered sales and EPS at the high-end of our guidance and saw an important inflection in our gross margin and earnings performance… Our progress in the second quarter, especially in gross margin and inventory, marks the beginning of our recovery in profitability and sustainable long term growth."
Shares of Lululemon ended Thursday's regular trading session up $0.15 or 0.2 percent, at $76.66.
© 2016 Benzinga.com. Benzinga does not provide investment advice. All rights reserved.