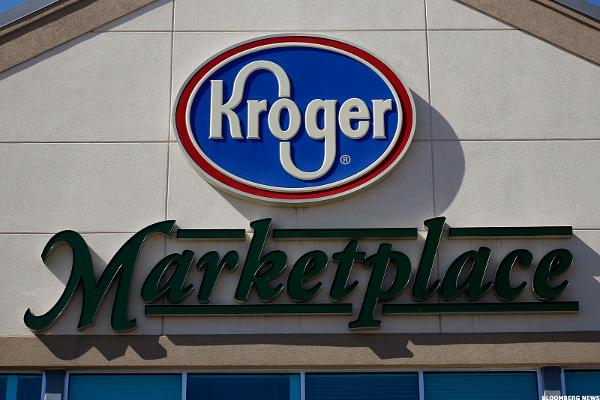 NEW YORK (TheStreet) -- Shares of Kroger (KR) are advancing 1.16% to $36.22 this afternoon as Goldman Sachs upped its stock rating to "buy" from "neutral" Tuesday morning.
The firm maintained its $42 price target on the Cincinnati-based grocery retail chain, citing positive long-term prospects and its strong multi-local position, TheFly reports.
Kroger also utilizes technology that's far more advanced than its competitors to push sales promotions, on-trend merchandising and in-store experience, according to TheFly.
Last month, Kroger announced it had reached an agreement with Axium Pharmacy to buy outstanding shares of...
More