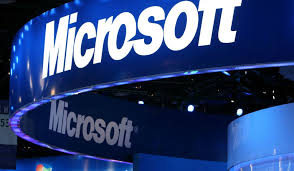 Microsoft wants its security guards and cooks to have atleast 15 days of paid leave.
The tech giant said Thursday that it will begin requiring many of its suppliers to give employees in the United States at least 15 days of paid leave each year.
Microsoft (NASDAQ:MSFT)  appears to be the first large company to take such a step, this will allow  workers the ability to take time off when they're sick without suffering financially.
The news comes one day after Labor Secretary Tom Perez announced plans to travel to Seattle, not far from Microsoft's headquarters in Redmond, to sit down with workers and employers to discuss "how flexible workplace policies can help support families and businesses."
Perez in a video statement on LinkedIn  said :
"We are way behind the rest of the world on this,"  .  "You shouldn't have to choose between the family you love and the job that you need."
Perez said only 12% of private sector workers have access to paid sick days.
It's a big problem for low-wage workers. Two thirds of workers at the bottom 25% of the pay scale -- the country's lowest earners -- do not receive paid time off for illness, according to the Labor Department. Three quarters of part time employees are not paid when they miss work due to illness. In some cases, they lose their jobs. 
An intelligent comment by A user on CNN Money :
"Considering the fact that Microsoft now requires all its contractors to take a mandatory 6 months break from the company, after working 18 months, this consideration of paid-time-off doesn't make much of a difference.
After working for a max of 18 months in Microsoft on contract, they would be out of a job anyway and can't work in Microsoft as a contractor for the next 6 months."