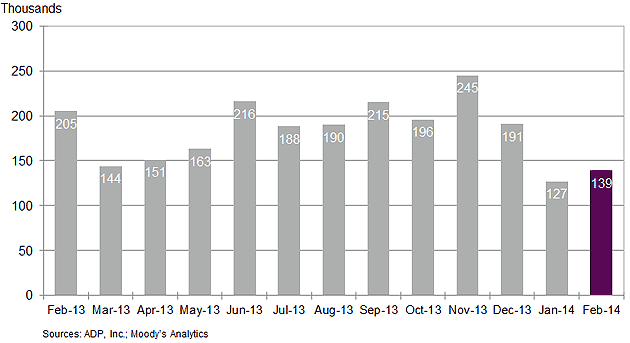 US dollar was trading steady after the ADP reported Non-Farm Employment Change which estimates the number of employed people during the previous month excluding the farming industry and government. The report shows that the private sector employment increased by 139000 from January to February on a seasonally adjusted basis missing the estimates of 159 K and below the average over the last 12 months. Seems like adverse weather conditions weighed on payrolls.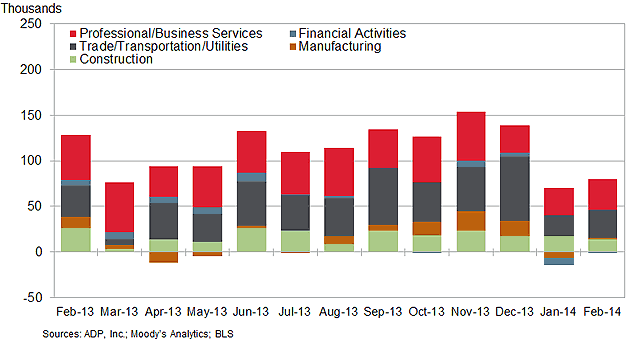 Employment was weak across a number of industries. However job growth is expected to improve once the spring arrives. Financial activities showed some negative growth, however better than the previous month.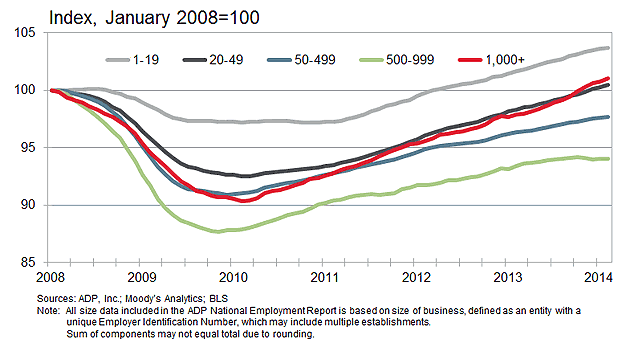 Job growth accelerated for large firms with 1000 or more whereas the growth in mid-size firms was slower than it has been since April 2013.
USD pared gains against other major currencies and the Dollar Index which gauge US Dollar against 6 rivals is also up. Traders seems to be more interested in ISM Non Manufacturing PMI data which is coming out at 10:00 AM EST or may be there will not be any change because market already know that the data would be soft because if the adverse weather condition. If the data will be strong, we can see some significant move in the market by dollar.