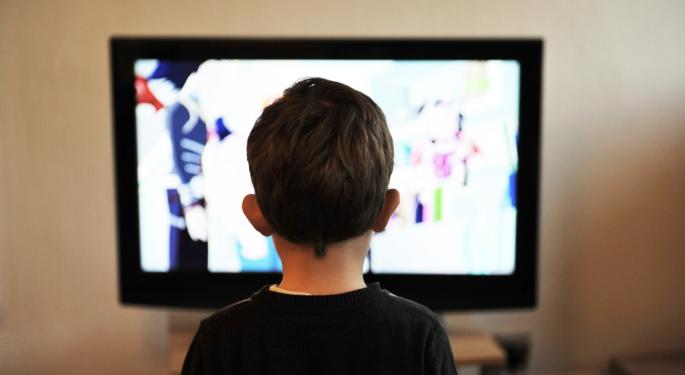 Here is a timeline of Netflix's history and some of its more notable events.
Early Beginnings
On August 29, 1997, Netflix was founded in California by Marc Randolph and current CEO Reed Hastings. The company launched its website on April 14, 1998, which advertised 925 titles available for rent for under a traditional pay-per-rental model.
The company went on raise $30 million in private equity financing in July 1999 and two months later introduced a monthly subscription format.
Block-Busted
In what could go down as one of the largest corporate mistakes ever, Blockbuster declined Netflix's offer to sell itself to the now bankrupt rental chain for just $50 million in 2000.
Netflix's initial public offering occurred on May 29, 2002 as the company raised $82.5 million by selling 5.5 million shares at $15.00.
Netflix's stock split 2 for 1 on February 12, 2004.
Competition Arrives
The competitive landscape began to present itself in mid-2006, when Amazon.com, Inc. AMZN 0.41% introduced its video-on-demand service, Amazon Video. It took nearly a year before Netflix launched its online streaming video site, which went live on January 15, 2007.
One month later, the company began to shift away from its core business model of mailing DVDs.
Expansion
Netflix's business expanded outside of the U.S. when it began offering online streaming videos to the Canadian market on September 22, 2010.
The stock's first major correction took place in 2011 when the company lost 800,000 subscribers after a decision was made to separate the DVD section of its business - a move which was retracted a month later. The stock fell from above $40 per share to below $10 per share in November.
On January 4, 2012, Netflix entered the European market and launched its service in the United Kingdom and Ireland. By September it expanded to Denmark, Finland, Norway and Sweden.
Carl Icahn invested $321 million in Netflix's stock in 2012, which amounted to around 10 percent of the entire company.
Becoming An Originator
"House of Cards," Netflix's first original content, was available for streaming on February 1, 2013.
Netflix took a leadership role in 2014 by participating in the "Internet Slowdown" in which major companies intentionally slowed down its speeds to raise awareness of net neutrality.
On June 24, 2015, Icahn sold his last position in Netflix, netting a profit of nearly $2 billion. He acknowledged the stock represents the same opportunity at the time than it did when he first made the investment.
Netflix's stock split for a second time in its history on July 15, 2015 - a 7-for-1 split.
An international expansion into 130 new territories was announced at the Consumer Electronics Show in early 2016.
Now What?
As of Monday, shares of Netflix were trading near the $98 level, which is lower than its all-time (split adjusted) high of $133.27. The stock is lower by 14 percent since the start of 2016 and lower by 16 percent over the past year.
However, it's higher by more than 200 percent over the past five years and around 8,000 percent since its initial public offering.
© 2016 Benzinga.com. Benzinga does not provide investment advice. All rights reserved.