Gilead Sciences, Inc. stock has been in a steady uptrend. Strong Q2 results and bullish technicals imply that the worst might be over for Gilead stock.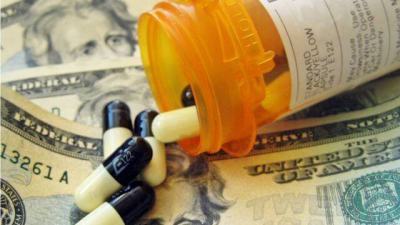 Shares of Gilead Sciences (NASDAQ:GILD) have rallied nearly 3% since announcing its Q2 2017 earnings last week. The uptick has come in two trading sessions, on the back of a strong earnings report. GILD stock closed the last trading session at a price of $75.94 a share, up 18.4% from a low of $64.12, which the stock had hit on June 16. Apart from the strong earnings report, the rally in Gilead stock price is also being supported by strong technical patterns, indicating that the worst might well be over for Gilead stock.
Gilead Q2 Earnings
A quick look at the headline numbers indicates that Gilead had a solid Q2. Gilead reported Non-GAAP EPS of $2.56 on revenue of $7.14 billion, easily going past the Wall Street consensus of $2.15 earnings on revenue of $6.37 billion. The Q2 numbers were down compared to the year-ago period, with revenue falling by 8.2% year-over-year and earnings dropping by a steeper 17.9% year-on-year. While it's easy to write off Gilead for the headline drops, the Q2 report had various positives for Gilead stock investors.
End of the HCV pain?
The biggest cause of the consistent decline in Gilead revenue/earnings has been the steep decline in HCV (Hepatitis C) revenues. The segment continued to report a...
More