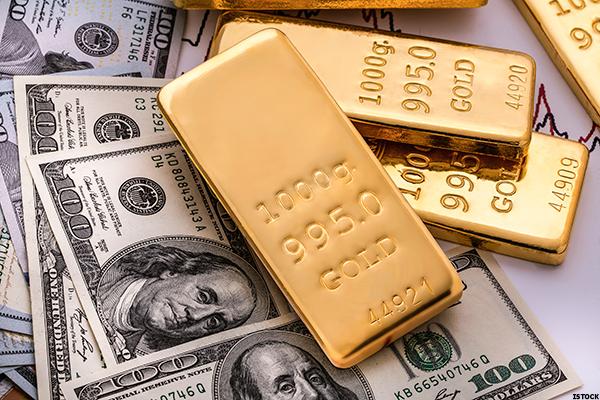 NEW YORK (TheStreet) -- Shares of Gold Fields (GFI) are gaining 6.28% to $5.93 in mid-afternoon trading, reflecting higher gold prices.
The price of gold had slipped to a three-week low earlier today, but recovered later this morning as the European Central Bank (ECB) left key interest rates unchanged, Reuters reports.
The ECB maintained low interest rates in an attempt to restore growth, and said it plans to keep the rates at the same level or lower for an extended period.
Gold doesn't bear interest and has more difficulty competing with...
More