NVIDIA stock has soared 146 percent in the past year, outperforming all other tech stocks.
The company continues to deliver outstanding GPU products, as shown by the announcement of three new GPUs for VR-ready laptops.
NVIDIA is also becoming a leading supplier of hardware for AI, ML, cloud computing and the IoT, and autonomous driving.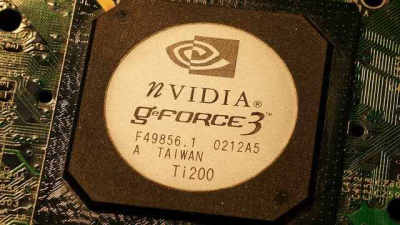 The stock of NVIDIA (NSDQ:NVDA), a leading provider of computer graphic accelerators and electronic components for connected cars and data centers, has surged by more than 160 percent in the past year, as CNBC reported. No other tech stock has gained more than 50 percent in the same period.
NVIDIA stock has done amazingly well because the company supplies critical components to many high-growth industries and is betting on powerful trends in high-performance pervasive computing, as covered in many previous Amigobulls articles. The trend can be expected to continue because NVIDIA is positioning itself as the leading supplier of picks and shovels for the coming gold rush toward embedded Artificial Intelligence (AI) computing. NVIDIA's products are powering innovation in some of the world's fastest growing industries, including cloud computing and the Internet of Things (IoT), big data, autonomous driving, and Machine Learning (ML). The company is also selling its technology into data centers, which are rapidly moving towards AI and ML.
"Strong demand for our new Pascal-generation GPUs and surging interest in deep learning drove record results," said NVIDAI co-founder and CEO Jen-Hsun Huang. "Our strategy to focus on creating the future where graphics, computer vision and artificial intelligence converge is fueling growth across our specialized platforms - Gaming, Pro Visualization, Datacenter and Automotive."
The executive added that the company is...
More