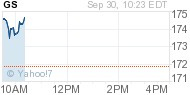 SINGAPORE & NEW YORK--(BUSINESSWIRE)-- Antuit, a global Big Data solutions company, today announced that Kumar Mahadeva, founder and former Chairman and CEO of Cognizant Technology Solutions, has joined the company's Board of Directors. Mahadeva, who grew Cognizant into one of the world's most successful technology services companies, brings strategic guidance and vision to Antuit as the company continues to grow its data analytics solutions business.
"Kumar Mahadeva has a phenomenal track record building global companies and propelling exceptional growth," said Antuit CEO Arijit Sengupta. "We are pleased to welcome Kumar to the Antuit team and look forward to benefiting from the valuable perspective he will provide to our executive team."
Mahadeva was the driving force behind the ascent of Cognizant which is now a Fortune 500 company with a $40 billion market capitalization. He has since founded Kubera Partners, a publicly...
More