Boston Beer Co. Inc. SAM is scheduled to report second-quarter 2016 results on Jul 21, after the closing bell. In the last quarter, the company had delivered a negative earnings surprise of 44.8%.
However, the company delivered earnings beat in the other three of the trailing four quarters. Nonetheless, the company has an average negative surprise of 2.24% over the trailing four quarters. Let's see how things are shaping up for this announcement.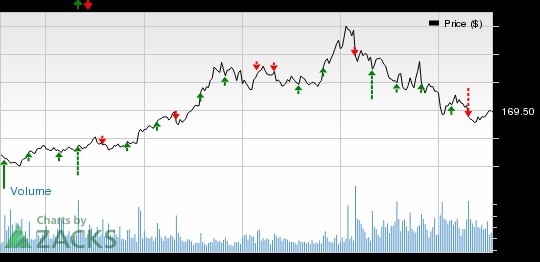 Factors Influencing This Quarter
Boston Beer is facing a tough time due to weakness in the cider category and troubles at its Samuel Adams brand, which has been up against severe competition from other brewers entering the craft beer market. Boston Beer remains susceptible to weak depletion trends, which along with other factors, hurt its results in the preceding quarter. The company, which performed brilliantly in 2015, succumbed to earnings and sales miss in first-quarter 2016.
In fact, management expects this weakness to persist over the short term. This was reflected in the company's lowered outlook for 2016. Management slashed its earnings, depletions and...
More