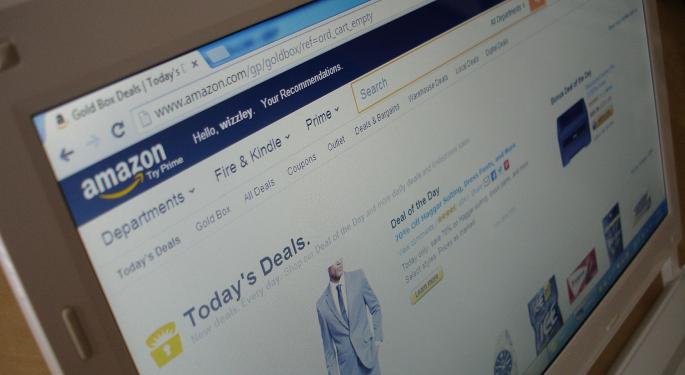 Amazon.com, Inc. AMZN 1.28% is looking to enter the private-label business and sell its own branded perishable foods, nuts, spices, tea, coffee, baby food, vitamins and many household items, including diapers and laundry detergents.
The Wall Street Journal, citing "people familiar with the matter," reported that some of the new brands will be named Happy Belly, Wickedly Prime and Mama Bear.
Amazon could begin selling its private label before early June. The Wall Street Journal noted that the e-commerce giant has been exploring an entry into the private-label business for several years, and even reached out to TreeHouse Foods Inc. THS 2.19% — one of the largest players in the private-label business.
"Amazon is 'carpet-bombing' the market with new products," Bill Bishop, chief architect of brand consultancy Brick Meets Click told the Wall Street Journal. "Private label allows them to test out new prices and distinctive flavors with less risk."
Bishop also stated that private label brands could also offer Amazon higher profit margins due to lower marketing costs. Moreover, the company is sitting on a "rich trove of data" that could allow for a better prediction of sales.
Finally, the private-label products would only be available to Prime members who dish out the $99 annual fee.
Shares of Amazon were trading lower by 1.26 percent early Monday morning.
© 2016 Benzinga.com. Benzinga does not provide investment advice. All rights reserved.