Postcard from Huallywood via Mathews Asia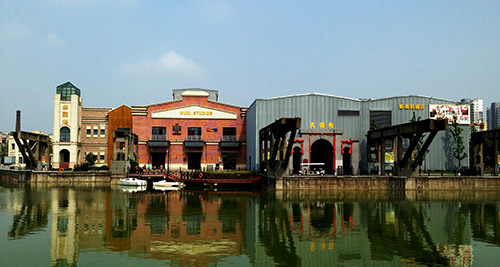 One of the most notable features of China's economy in recent years has been the gradual, but steady, migration toward services-led growth. In fact, in recent periods, consumption and services have become the largest parts of the Chinese economy (see recent Sinology). But how is that being accomplished at a micro level? On a recent trip to China's Jiangsu province, I was able to witness firsthand, how a deserted iron and steel factory is being transformed into China's premier site for movie production.
Two years ago, local government officials in Wuxi began...
More