Fitbit $FIT is testing a key support after a breakout and a pullback.

FIT Daily Chart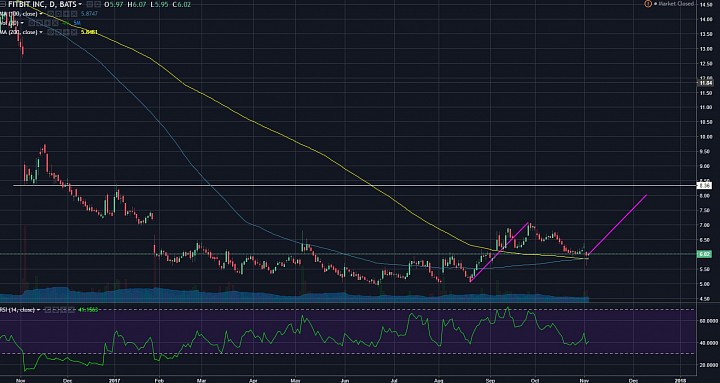 (click to enlarge)

Key Support:
- The 6.00 handle is indeed a key support.
- The 200- and 100-day simple moving averages are right under.
- This is also a previous resistance area.
- Furthermore the RSI is at 40, so if the market is turning bullish, it should turn back up now .
- We saw price action dip below 6.00 last week, but was immediately back back up.
Reward to Risk:
- Let's use last week's low as a pivot for stop consideration. A break below last week's low will likely mean that bears won, and that would expose the 5.00 area.
- The pivot is at 5.60, so let's say we put a stop at 5.40.
- The bullish swing projection targets at least 8.00.
- Let's say our entry is at 6.00.
- This provides a reward to risk ration of about 3.3:1.
- A conservative target of 7.00 would yield 1.67:1 reward to risk.