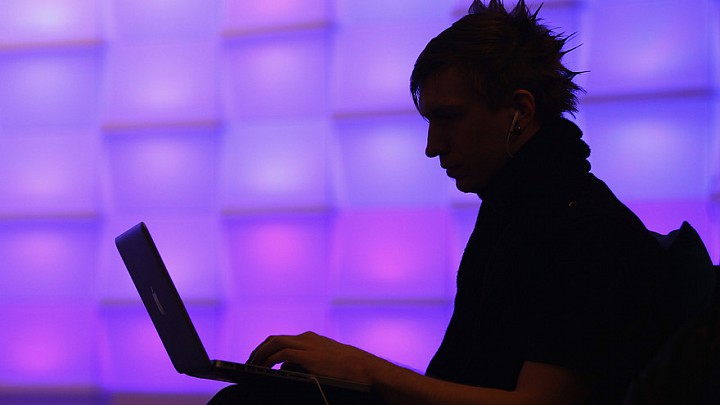 More than half of shoppers (52%) are concerned about identity theft this holiday season, according to a survey of more than 1,000 U.S. consumers by the credit union TransUnion. And they should be: The holiday season is prime time for scammers and identity thieves who hope to cash out as people become preoccupied with gift-buying, festivities and travel.
Here are seven scams and ways you can avoid being suckered:
Data breaches
It's hard to think of a retailer that hasn't been breached since Target'sTGT, +0.08% 2013 holiday breach kicked off an avalanche of hacks. And experts say if you can think of one, it's probably because the company hasn't discovered its breach yet.
How to protect yourself: The best way is to use cash, but only 20% of holiday shoppers plan to do that, according to TransUnion. If you're in the majority and will be paying with plastic, use a credit card, which offers more protections than a debit card in the event of fraud. And if you want to make it easy to keep track of all your purchases on just one statement, keep a separate, low-limit credit card for online shopping so you can scan one account for fraudulent transactions. Using services like PayPal can also lower the risk of your card information being lost in a retailer's breach.
Malicious links
E-cards, fake advertisements for deals, infected attachments and links to phony websites disguised as Christmas cards: Scammers have many routes to attack your devices. Fake notifications about package delivery problems are common during the holidays, says Michael Kaiser, executive director of the National Cyber Security Alliance.
How to protect yourself: Don't click on links in emails about package delivery problems -- return to the original order confirmation and find your package's tracking number. Then enter that tracking number into the website you made a purchase from. "It does require that little extra step," Kaiser says.
Counterfeit items/online shopping scams
Shoppers looking to score a deal may land on unfamiliar websites advertising special prices, Kaiser says. Some unfamiliar websites may be scam centers, he says, luring shoppers with alleged sales on items that may never arrive. Phony websites could be after consumers' personal information, or infect users' computers with malware to steal their credentials when they log into banking websites later on.
How to protect yourself: If you are purchasing items from an online retailer you've never tried before, Google the website and look for reviews, Kaiser says. Look for reviews on Yelp, the Better Business Bureau or even search the retailer's name and "scam" to see if it checks out. Consider the customer service options the website offers if you experience any problems with your order. Do this research before entering your personal and payment information on the website.
Package theft
Gifts or other items ordered online may disappear from your doorstep before you get home from work.
How to protect yourself: It may be inconvenient to pick up packages from a local FedEx or UPS Store, but the extra time is likely a smaller headache than dealing with a package stolen off your porch or from your apartment doorstep. Or call the delivery service to request the package arrive at a specific time, or have items delivered to your office mailroom, where employees deliver them directly to your desk.
Fake checks and free gift offers
Websites may offer free gifts if you "click here," and letters in the mail could ask for personal information in exchange for a $500 check.
How to protect yourself: Believe us: People you don't know don't want to give you free money. Remember the adage that there ain't no such thing as free lunch. Similarly, the emails and shared status updates on social media saying "click here for your free gift" are likely phishing schemes or malware-laden, and letters asking for an advance payment to receive your free check for thousands of dollars are bogus. The only gifts you'll get for the holidays are from those you exchange them with.
Gift card fraud
Swindlers copy the codes off the back of gift cards before they're purchased and then wait for them to be activated to drain the funds.
How to protect yourself: Try to purchase gift cards from behind store counters, and check preloaded cards to ensure they're still loaded. Look at the back of the card to ensure the area with the protective scratch-off is intact.
Fake charities
Holiday season is a time when charitable organizations often collect donations from consumers looking to spread some holiday cheer. But beware of phony charities that may call or send letters in hopes of cashing in on your holiday spirit.
How to protect yourself: Research the charity before donating (trycharitynavigator.com or the Better Business Bureau). If you opt to contribute to an organization, go to its website to enter your payment information instead of giving it away over the phone.
This story has been updated.
More from MarketWatch