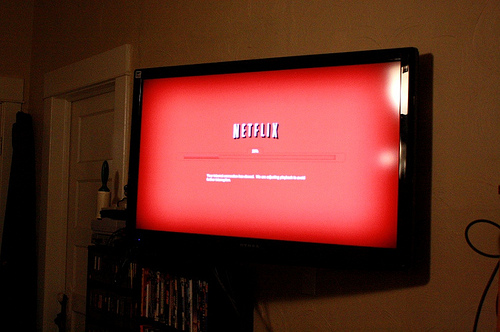 Last week, streaming service Netflix (NASDAQ: NFLX) announced it would be granting unlimited paternity and maternity leave to its employees that have just had or adopted a child for up to one year. However, the company recently confirmed that some employees will be left out of these advantages.
According to The Huffington Post, DVD workers at Netflix will not be eligible for this unlimited leave which was lauded by the public as progressive and much-needed. Representatives from Netflix explained the DVD division is under different operations that streaming and other services, with most workers being paid hourly.
"Streaming and DVD are totally separate parts of our business with different staff, support, etc. We report revenue, net income, etc. separately for each quarterly," spokeswoman Anne Marie Squeo said, according to The Huffington Post.
The 261 part-time workers Netflix currently employ make up most of the DVD division of the company. The employees that will benefit from these added advantages are typically the higher-paid and educated workers, as opposed to the lower-skilled DVD division.
"Benefits and compensation in capitalism are like any other commodity. The rarer the skills you bring, the more people offer for those skills," Ken Matos, a senior researcher at the Families and Work Institute, said according to The Huffington Post. "These announcements are as much PR as anything else, and as you can see, tend to leave out important details about who gets what."
If Netflix is going to advertise they are giving all employees unlimited paternity and maternity leave, they should hold true to their agreement. I do understand that its impossible to pay hourly workers for time they do not complete, however, announcing the service is available for all, when it clearly isn't, is false advertising.
For more business and financial news, click here.
*This is editorial content and expresses the opinion of the reader.