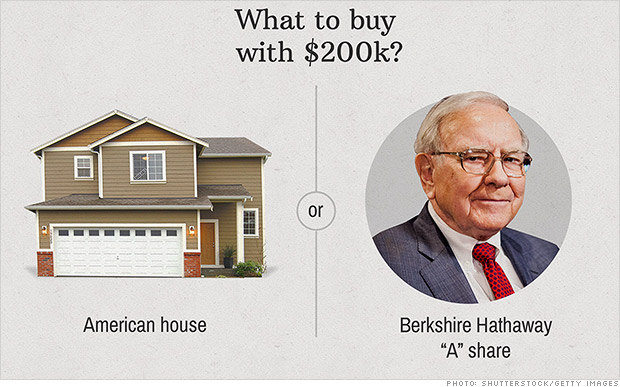 Berkshire Hathaway stock is the Rolls Royce of the stock market. It has the price tag to prove it.
Not only is the company run by legendary businessman Warren Buffett, but the Class A shares of Berkshire Hathaway eclipsed the $200,000 mark for the first time ever on Thursday.
One share of the "Warren Buffett stock" now costs about the same as the median home price in the United States. 
http://money.cnn.com/2014/08/14/investing/berkshire-buffett-stock-record-high/index.html

And what would you buy, guys?)))