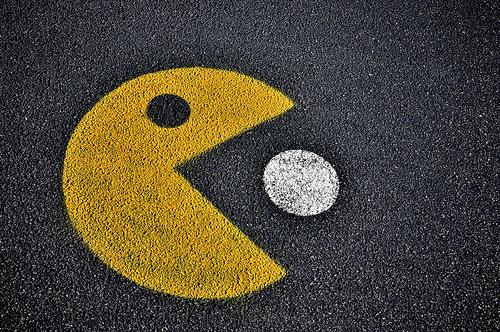 Google (NASDAQ: GOOG) is planning a April Fool's joke scheduled for tomorrow, according to USA Today. Using Google's Maps application, users will be able to play the classic 80s video game "Pacman," with a start option available next to the Google Earth button.
In order to play, all users need to to is go to maps.google.com and click the link, USA Today reported. 
This isn't the first time the joksters at Google have turned the platform into a game. Last year, the programmers turned the Maps application into a Pokemon-based search style game, USA Today reported. The year before, programmers set up the application to make use of 8-bit graphics.