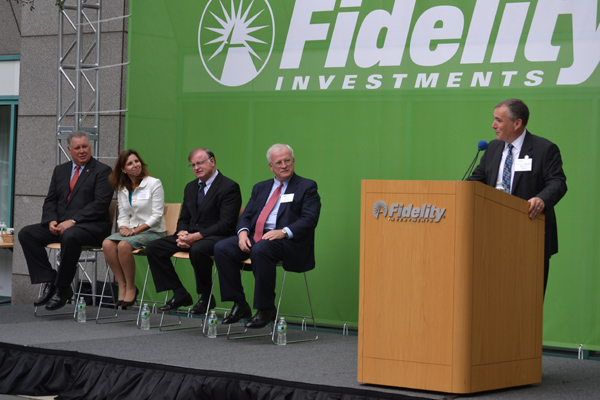 In an ERISA lawsuit that even has attorneys scratching their heads, employees of Delta Air lines Inc. are suing Fidelity Investments for breaching its fiduciary duty in accounts in which it has farmed out the fiduciary portion of the service bundle.
The suit also makes the more garden-variety allegation that Boston-based Fidelity wrongfully receives fees from mutual funds that it makes available to 401(k) plan investors — mostly of the retail variety.
The chief allegation is more novel — that Fidelity is screwing 401(k) plan participants by taking a cut of the fee charged for advice by its subcontractor, Financial Engines Inc.
Financial Engines is, in effect, an advisor for hire with its advice provided both by humans and via robotic automation. The Sunnyvale, Calif.-based firm is a long-time Fidelity partner.
"Lawsuits challenging revenue sharing often raise highly fact-specific issues, and cases involving such issues have yielded mixed results for plaintiffs," he writes in an email.
The suit alleges that "Financial Engines is paying Fidelity 22.5 basis points with respect to Delta Plan accounts invested through Financial Engines. This percentage is exactly half of the maximum fee [45 basis points] charged by Financial Engines."
Geller notes that "the 401(k) plan lawsuit against Fidelity is based upon the premise that Fidelity is a fiduciary with respect to the plan. If Fidelity is not deemed a fiduciary with respect to the plan, then the allegations will not be successful against Fidelity as a non-fiduciary service provider."
Garofolo identifies this same challenge for the Delta plaintiffs — though he proffers his view as a generality.
"Among other things, defendants frequently contest whether they are fiduciaries with regard to the challenged acts and also argue that revenue sharing payments do not constitute plan assets."
As of Jan. 13, 2014, the Delta Family-Care Savings Plan had $7,844,194,093 in assets, according to its federal filing.
"It is the plan sponsor, not Fidelity, who makes the fiduciary decision as to whether to offer the investment advice service to their employees," he says.
That Fidelity makes its money by revenue sharing is plain to see from this chart, which was included in the May 20 complaint filed against Fidelity.
According to research published jointly by BrightScope of La Jolla, Calif. and the Investment Company Institute of Washington, D.C., in 2014, mutual fund expenses in 401(k) plans decreased between 2009 and 2012 across all asset classes.
The report notes that "actively managed mutual funds can offer investors the chance to earn superior returns, access specialized sectors, or take advantage of alternative investment strategies, all of which can make a fund more expensive to manage. Similarly, equity mutual funds may be priced differently depending on the extent to which they invest in small-cap, mid-cap, or emerging market stocks (which tend to be more expensive to manage) instead of large-cap or developed market stocks (which tend to be less expensive to manage)."