Acquiring a portion of Ahold NV's US business to gain entry into the North-eastern United States.
Acquiring SuperValu's Independent Grocer or Discount Retail divisions.
Further investment in or a complete acquisition of Lucky's Market.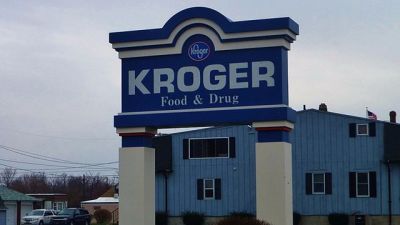 Earlier this year, The Kroger Co. (NYSE:KR) was actively considering purchasing The Fresh Market, a chain of 184 specialty and organic stores spread throughout the United States. Following The Fresh Market's (NSDQ:TFM) eventual acquisition by a consortium of private equity funds, Kroger is now likely seeking a new company to acquire. Below I'll discuss three businesses that would work well as a part of the Kroger family. For full disclosure, I do own stock in Kroger but not in any of the potential acquisition targets mentioned below.
For a quick background to readers that do not follow retail stocks, in 2012 Kroger began executing a fill-in market strategy to increase square footage and store penetration in new and existing markets. The fill in strategy included new store openings, increasing square footage of existing locations and acquisitions. In the past four years, Kroger has acquired Harris Teeter's, Roundy's, Hiller's, and others. Acquisitions are a key strategy for Kroger's growth.
The map below shows the locations of all supermarkets in the Kroger Family as of January 2015. The stores below include Fred Meyer, Kroger, Dillon's, Jay-C, etc.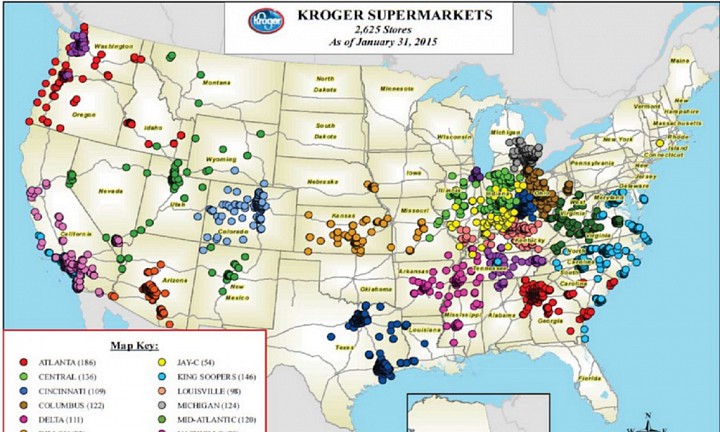 US business of Ahold NV
As shown in the map above, Kroger has no supermarkets in the North-eastern United States. The company also does not have any international operations.
Ahold NV, a global supermarket operator headquartered in the Netherlands, owns the Giant-Carlisle, Giant-Landover and Stop & Shop stores in the US along with the PeaPod delivery service. Ahold's other operations are primarily in the Netherlands along with a minor presence in Germany and Portugal.
On June 24, 2015, Ahold NV announced it would merge with international retailer Delhaize Group. Delhaize's operations include stores in the United States (Food Lion), Europe (primarily Belgium) and Asia.
Below is the current geographic foot print for Ahold - Delhaize.
Giant-Landover: 169 stores throughout Delaware, Maryland, Virginia, and Washington, D.C.
Giant-Carlisle:...
More