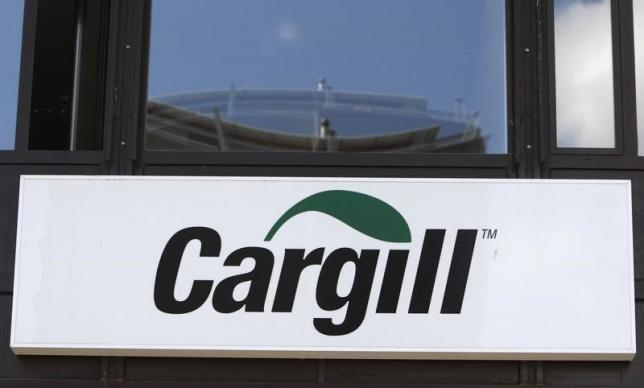 A 20 percent quarterly profit jump for global grains trader Cargill Inc [CARG.UL] suggests recent disappointing quarterly earnings from rival agribusinesses Archer Daniels Midland Co (ADM.N) and Bunge Ltd (BG.N) may be more of a blip than long- term concern, analysts said.
Cargill's strong results, reported on Wednesday, seem to indicate surprising strength for traders of agricultural commodities, as compared to those exposed to industrial and precious metals which have fallen sharply and rattled Glencore Plc (GLEN.L) and Noble Group (NOBG.SI).
Privately held Cargill navigated sinking crop prices, volatile currencies and slowing growth in top grains importer China to turn in a net $512 million profit in its fiscal first quarter, bouncing back from a $51 million loss due to one-time charges in the prior quarter.
The core businesses of companies like ADM, Bunge and Cargill make money by buying, selling, transporting, storing and processing grains and oilseeds. Margins are typically thin, but volumes...
More